VCARE Physiotherapy Specialist & Rehabilitation Specialist in Vapi - Vapi
Tuesday, 24 October 2017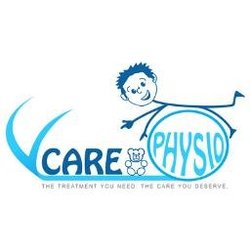 Contacts

Bhagyashree Adani

9033609460
Item description
Started in July 2015 we are the youngest physiotherapy & rehabilitation clinic in the industrial city of Vapi. We are a team of likeminded young physiotherapists, well trained in manual therapy and become children or paediatric rehabilitation specialist. We have two section of Physiotherapy Department - One is for Adult and another is for Pediatric or Children.

Apart from the primitive physiotherapy treatment approaches, we believe & stress more on manual therapy treatment strategies that help in gaining a near to normal functional life to our patients with no reoccurrence.Our Physiotherapy treatment include exercises, electrotherapy, mobilizations, hydrotherapy, cryotherapy, and heat therapy. Our Physiotherapy Centre is very well equipped and provides superb facilities for the rehabilitation of a wide range of patients.

Our vision is to provide effective, efficient, accessible, quality service to help people understand their condition, learn to help themselves, and achieve their full potential. We wish to make our society healthier and pain free in a happier way. The central aim of Physiotherapy (Physical Therapy), to provide therapy intended to help, restore, function, improve mobility, relieve pain and prevent or limit permanent Physical disabilities of patients suffering from injuries or disease. Our Treatment aim to restore, maintain and promote overall fitness and health.