VCARE Physio - Physiotherapy and Rehabilitation Specialist - Vapi
Wednesday, 19 October 2016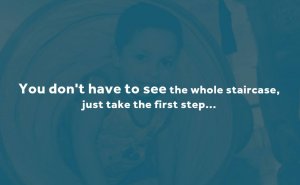 Contacts

Bhagyashree Patel

9033609460
Item description
Started in July 2015 we are the youngest physiotherapy & rehabilitation clinic in the industrial city of Vapi. We are a team of likeminded young physiotherapists, well trained in manual therapy and become paediatric rehabilitation specialist .

Apart from the primitive physiotherapy treatment approaches, we believe & stress more on manual therapy treatment strategies that help in gaining a near to normal functional life to our patients with no reoccurrence.

Our vision is to provide effective, efficient, accessible, quality service to help people understand their condition, learn to help themselves, and achieve their full potential. We wish to make our society healthier and pain free in a happier way.

Vcare Physiotherapists are well trained in NDT (Neuro Developmental physiotherapy) and SI (Sensory Integration Physiotherapy) concept used particularly for paediatric rehabilitation for their early intervention. We are also Certified Mulligan Practitioners (CMP) and trained in the Maitland concept.